Giveaways... GIVEAWAYS... And you guessed it. More giveaways...
Howdy-doody everyone. We're back from some team shuffling behind the scenes and we are hosting some incredible giveaways for you. Ironically, given the time of year, we would like 2018 to go out with a bang...
November and fireworks... The perfect time to be banging out some giveaways to you lovely lot!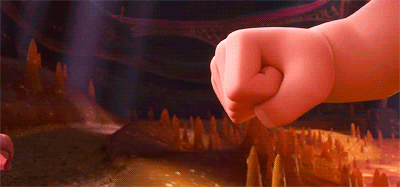 We've already had some flash-mob giveaways. Congratulations are in order for the lab rats who have already won:
Scribblenauts Unlimited (@Disco_Pangolin)
Middle-earth: Shadow of Mordor GOTY (@Disco_Pangolin again... totes rigged)
Batman Arkham Origins (@Samuel (xCykrix))
We have no strict rules, other than these giveaways are restricted to enrolled members only. So yes, that does indeed mean anyone who is enrolled including team members are allowed to enter too!
Shoutouts to Jagrosh, the whizkid who made GiveawayBot. It's pretty swell.
So we have a few active giveaways running at the moment:
Overwatch (Graciously provided by Manny) - Ends on 10th November 2018
Blackwake (Graciously provided by Manny) - Ends on 3rd November 2018
When the winners are officially picked through GiveawayBot, Manny will send you the codes! Just be sure to head over to our Discord, and get enrolled!
Stay tuned though, because we have a lot more surprises up our cheesy sleeves...
We forgot to mention that the Webaround Gaming launch giveaway back in August was a corker of a success. We do hope to work with these awesome peeps again in the not-too-distance-future-space-time-travel-things.
---
From the bottom of our hearts, we appreciate every last one of you who have supported us. Even through the hard times, you are all incredibly understanding beings!
Let's have fun and ROCK ON!
Stay cheesy!
🧀